Comfortable
Ultra thick tyres
Powerful
Hydraulic brakes
Low maintenance
Belt Drive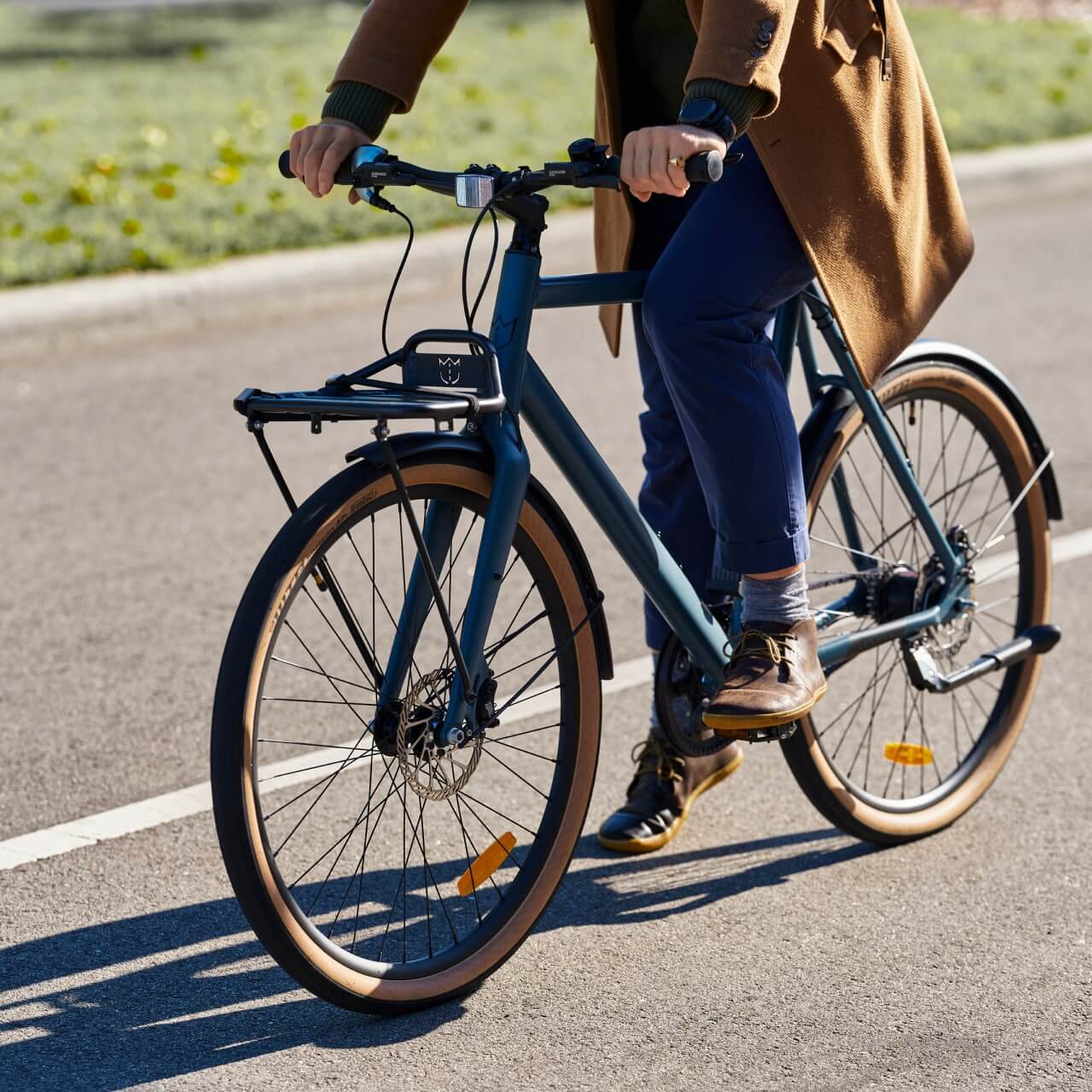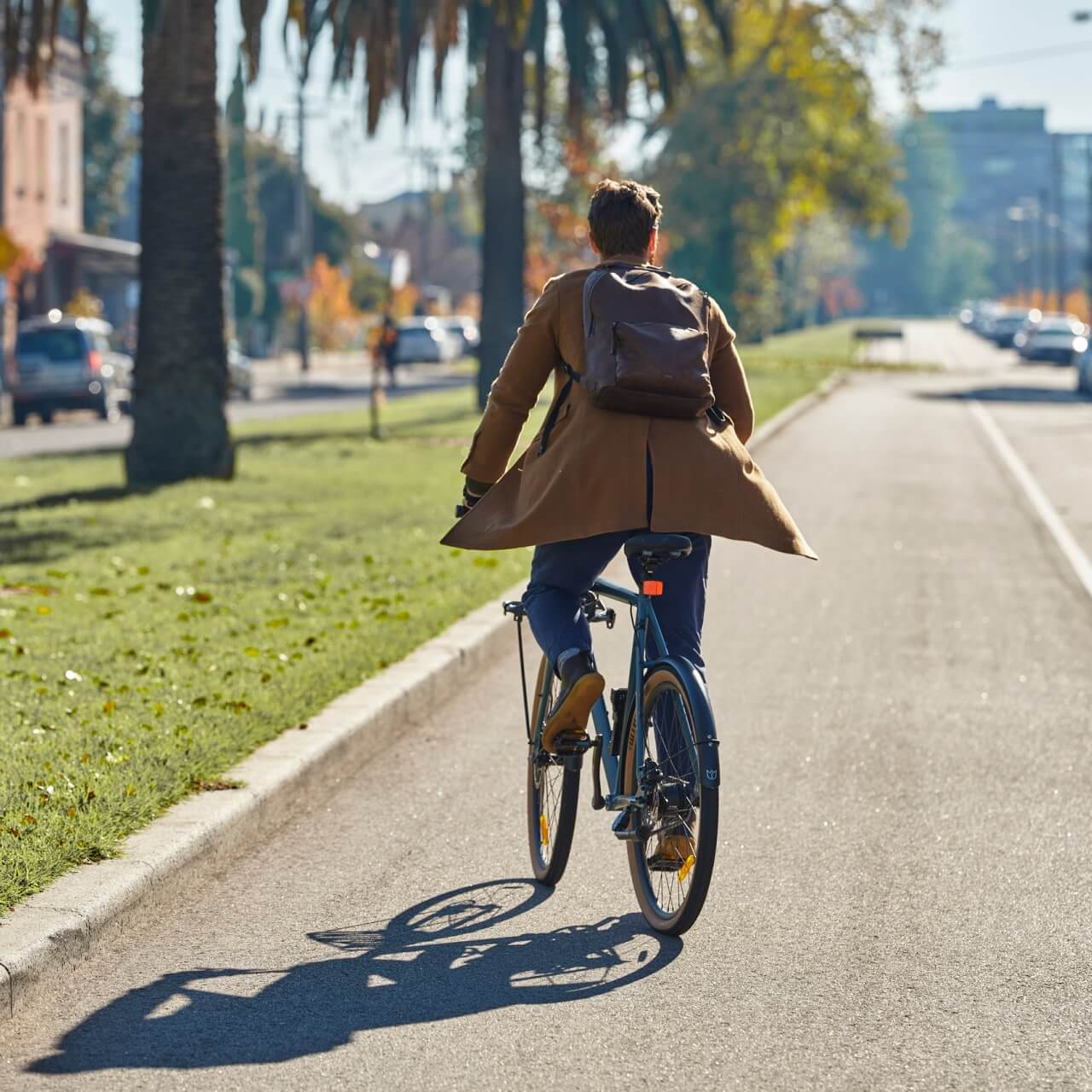 Amsterdam Classic Bike
Sleek, sporty and stylish, this is the bike to be seen on as you cycle through the city (or escape it). Lightweight, low-maintenance and comfortable, it looks and rides great. Sure it's got a stepover frame but this is a unisex bicycle. Not a unicycle. 

$1,698.00
Shipped within 1 - 4 business days
SALE! Sweet wheels, great deals

$1,698.00
Shipped within 1 - 4 business days
SALE! Sweet wheels, great deals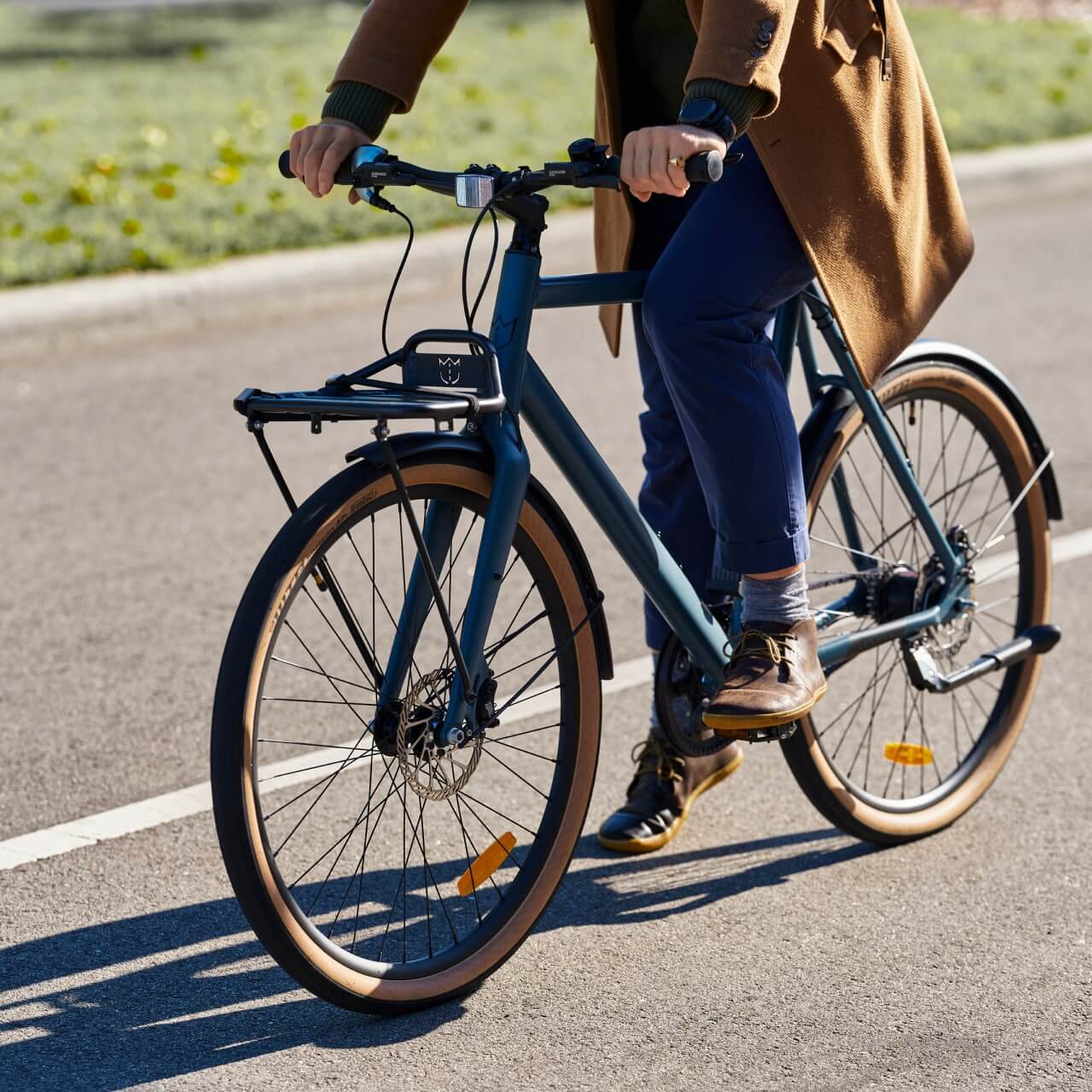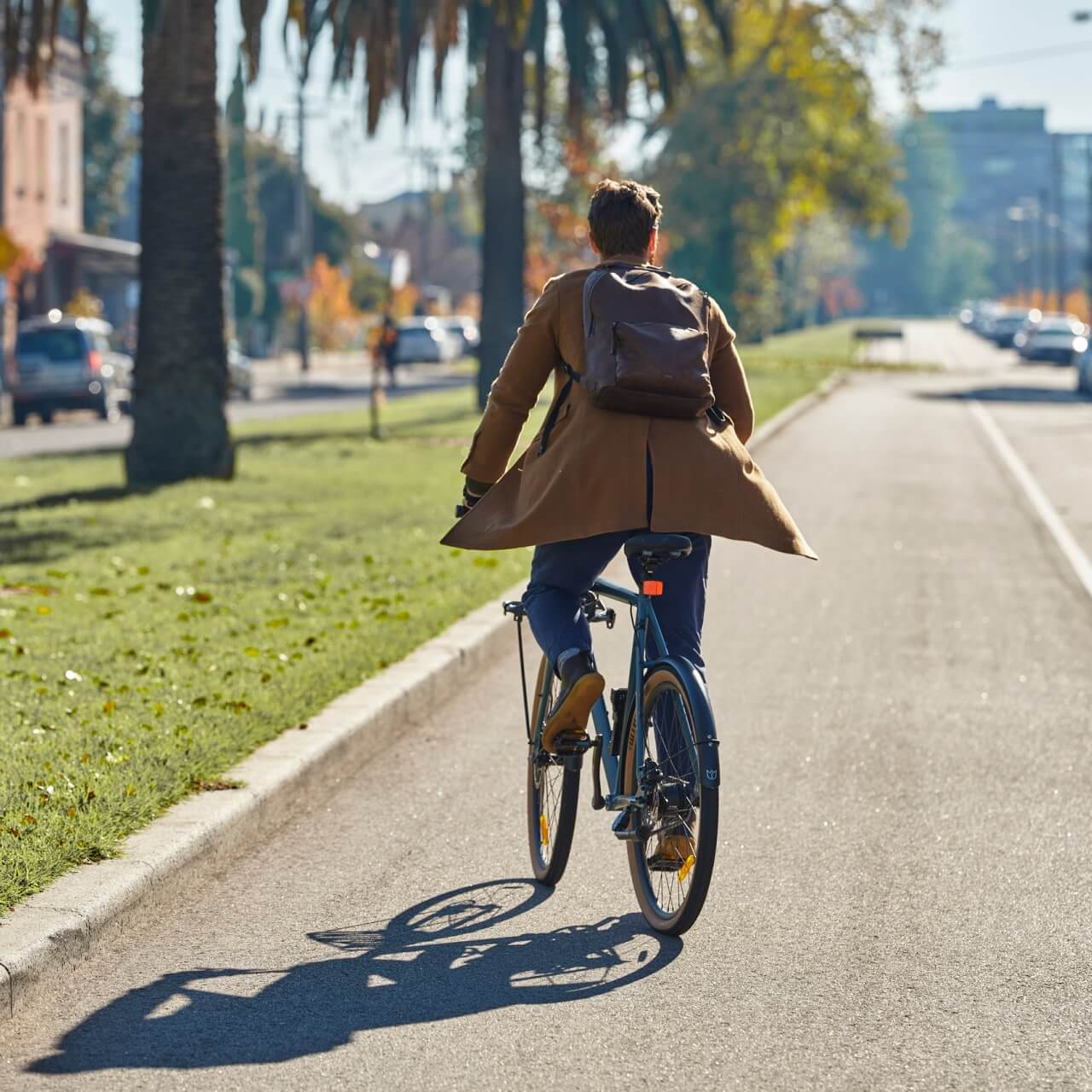 Comfortable
Ultra thick tyres
Powerful
Hydraulic brakes
Low maintenance
Belt Drive
You haven't selected any accessories.
Shipment and payment
You can select your shipment and payment preferences on the next screen.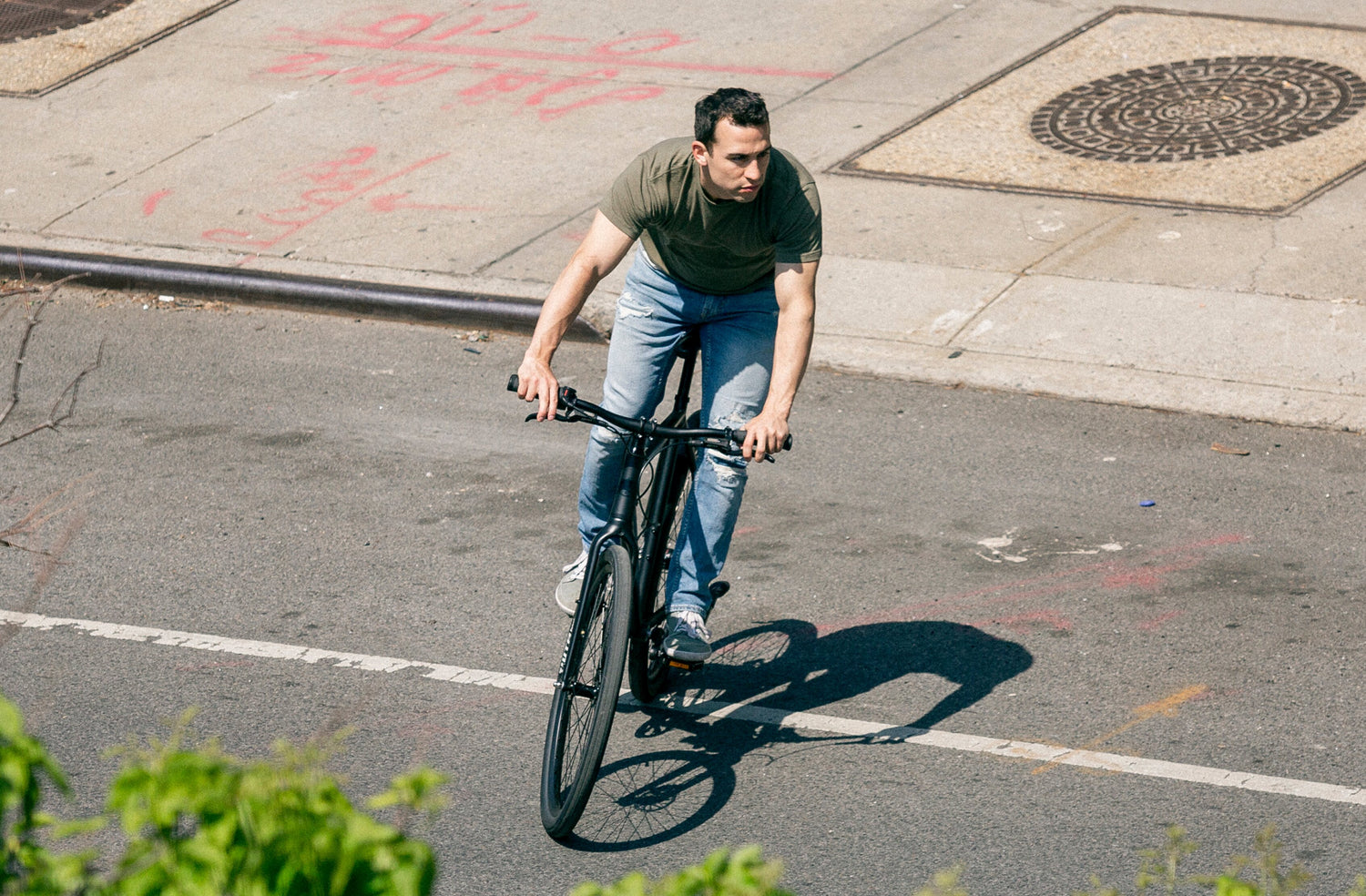 Love your journey to work
Commuting, popping to the shops, or just riding for the fun of it, Amsterdam makes every journey joyful. With 8 Shimano gears – change up or down, no trouble.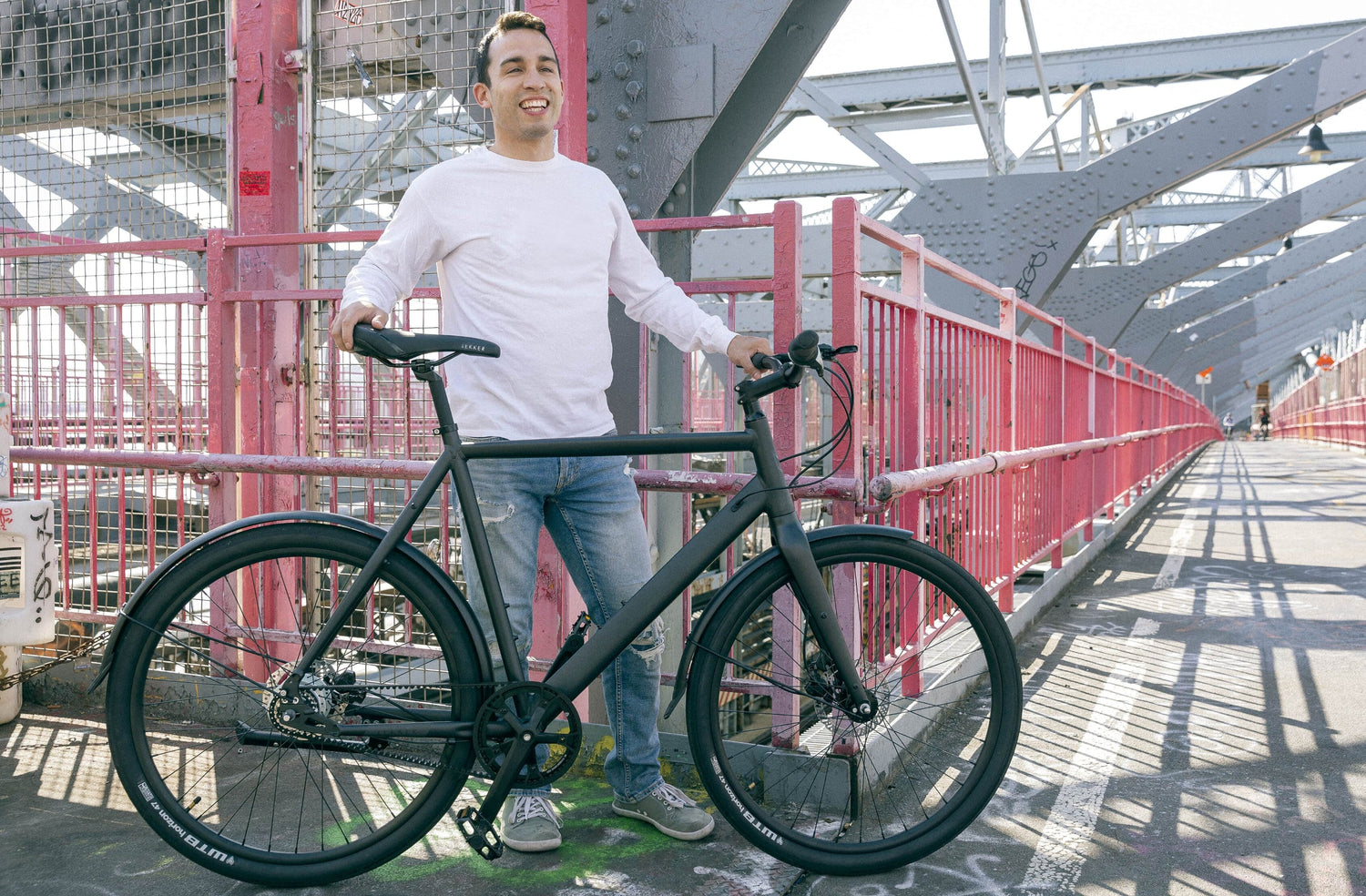 Turn heads wherever you go
Stripped back, built to last and guaranteed to attract admiring glances. With a heat-cured powder paint finish, the Amsterdam will look every bit as gorgeous as the day you bought it.
Carbon belt drive

Sci-fi name, out-of-this-world ride. Instead of an oily, rusty chain (that's so last century), you've got weather-resistant, flexible, durable, stretch-free carbon fibre. For smooth, silent cycling.

Lightweight aluminium frame

Pick it up and you'll see what we mean. Not that you'll be carrying it around much. You'll be too busy riding. It's 100% rustproof, so you'll be out in all weather, with no worries. Nice.
Hydraulic disc brakes

Sounds cool, right? Just wait 'til you use them. Brake without breaking a sweat. Whether you're gently slowing down or – eek! – emergency stopping, you'll do it smoothly and safely.

WTB Horizon tyres

We're pumped for these super-comfy multi-terrain tyres. The all-weather herringbone pattern and parallel grooves mean you'll stay glued to the road. Great on gravel – and beyond.
General
Frame Aluminium 6061 Smooth Welded Diamond frame
Fenders Aluminium
Fork Aluminium 650B Tapered fork, integrated cable routing
Wheels
Front Rim Aluminium 32H, double walled
Rear Rim Aluminium 36H, double walled
Tyres WTB Horizon 650B x 47c Black / Gumwall
Brakes
Rotors TEKTRO 160mm
Brakes Premium Hydraulic Disc brakes
Cockpit
Stem ZDS 110mm
Grips VELO VLG-649
Handlebar 25mm riser. Width 660mm, 31.8mm*22.2mm
Drivetrain
Belt GATES CDX 118T
Front Sprocket GATES 55T 5 arm
Rear Sprocket GATES 22T
Crankset
Bottom Bracket NECO B920AL Square taper. 122,5mm*68mm
Cranks GATES CDX S250 175mm
Pedals WELLGO VP565
Gearing
Shifter Shimano Revoshift with clickbox
Gear Hub Shimano Nexus Internal geared hub | 8 speed 36H
Accessories
Experience Box Includes toolset, reflectors and bell
Kickstand Included
Size chart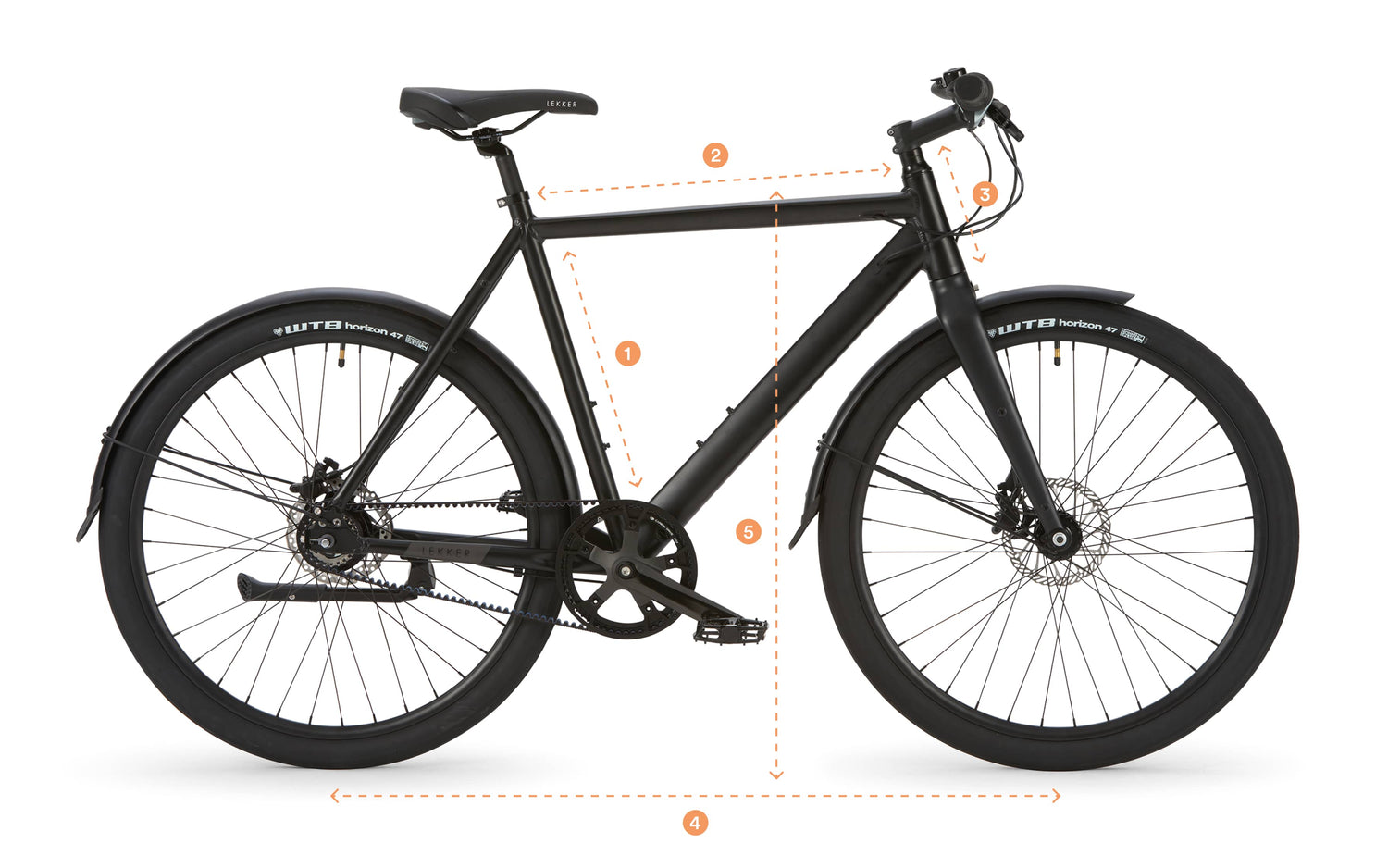 Height range For riders 185 - 205 cm
Height range For riders 175 - 190 cm
Height range For riders 155 - 175 cm
Compare Classic Bikes
Motor -
Removable battery -
Display -
Bluetooth connectivity -
Tyres WTB Horizon 650B x 47c Black / Gumwall
Weight 13.0 kg
Brakes Premium Hydraulic Disc Brakes
Gears Shimano Nexus Internal geared hub | 8 speed 36H
Drivetrain GATES CDX 118T Belt
Motor -
Removable battery -
Display -
Bluetooth connectivity -
Tyres CST Zeppelin 28" x 1.75"
Weight 17.0 kg
Brakes Premium Hydraulic Disc Brakes
Gears Shimano Nexus Internal geared hub
3 speed 36H
Drivetrain Chain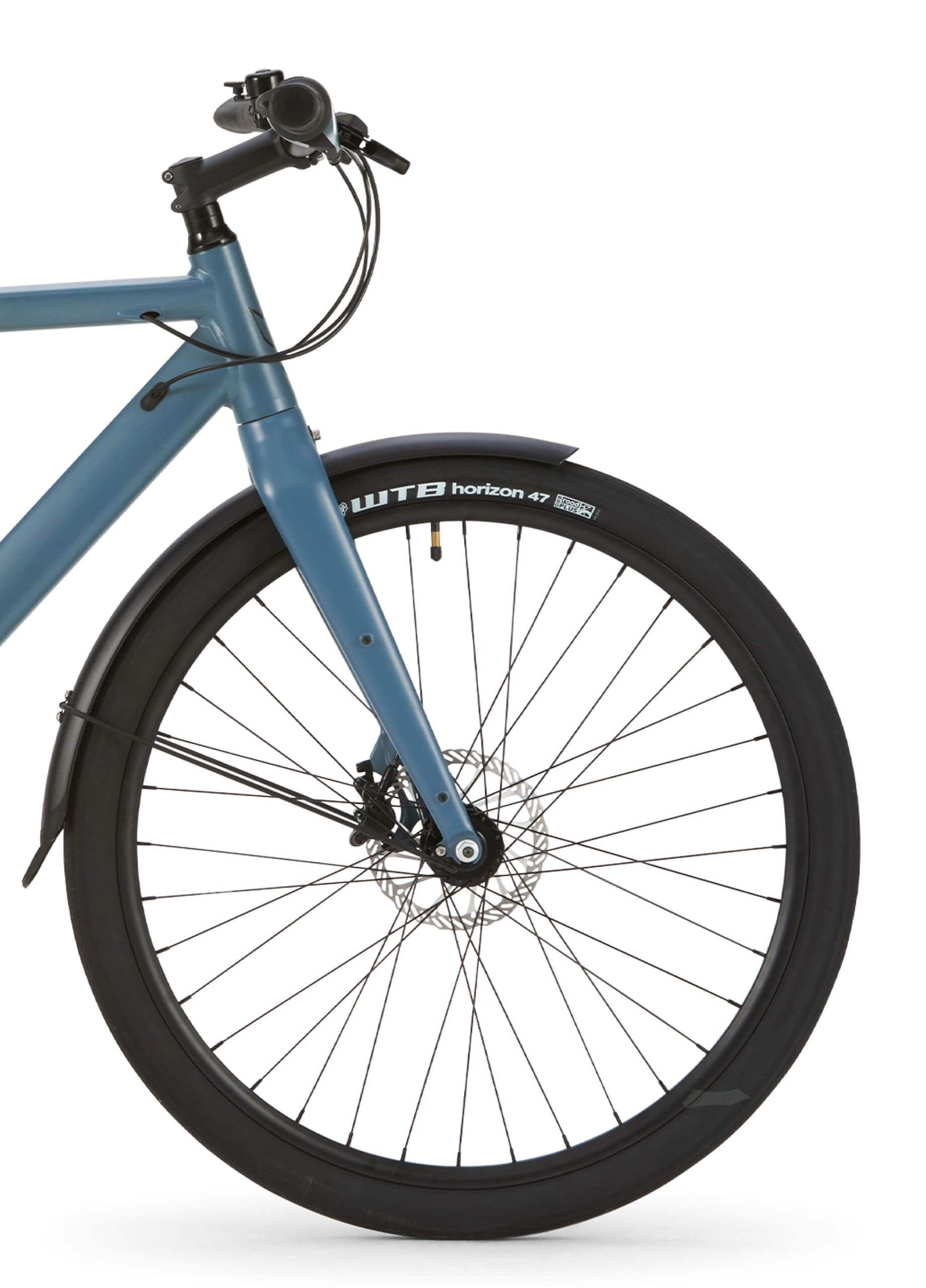 The difference between the 3-speed and 8-speed hub focuses on the ratio and on your riding needs. The silent clutch 3-speed hub is a very popular hub for commuter bikes on mostly flat terrain, where there is no need for a super low gear. The 8-speed nexus hub is a very tough and reliable hub. It is more suited to terrain with hills or for those who need to carry heavier loads, so if you will ride in a variety of landscapes, we strongly recommend this one, it is one of the best hubs available in the market!

We use integrated hubs, meaning no matter the gearing system, a bullet-proof bike is guaranteed! With the internal hub system, you are able to shift while not pedalling, making your ride much easier. It also provides less need for maintenance, due to the protection of the internal gear hub.
The Gates Belt Drive is a standard upgrade that greatly reduces the maintenance on your bike as there is no need to oil or grease the belt. It's created with stretch-free carbon fibre tensile cords and operates in virtual silence. As it is made with carbon blend and not metal, it won't rust and lasts much longer than chain drives. It's weather-resistant, flexible and durable. The Gates Belt Drive system requires no lubrication, which means that you don't need to get your hands dirty and oily to clean it. It is also a practical feature that reduces the weight in your bike, and the noise whilst you are riding – Yes, the belt drive system is silent and lighter than the conventional chain drive, making your rides as smooth as possible!
The hydraulic disc brakes operate with the help of fluid, which means that there are no cables involved. The Amsterdam Series comes fitted with the high-end Elvedes Hydraulic disc brakes, making your rides more efficient and smooth. With the hydraulic disc brakes, you don't need to lever hard to create a more sensitive response, a simple push is more than enough to feel its stopping power both in dry and wet conditions. They don't require maintenance as they don't have complicated wiring in their inner system, making them lightweight and increasing the performance in your rides.
We designed the Amsterdam Series with durability as a focus. It's not only light but also rust-free. We make use of a 100% aluminium frame and fork, making its design minimalistic yet sturdy. All other components are high-end, optimised for daily commuting. There are no shortcuts – it's about power and efficiency. As its name implies, this series is designed in Amsterdam but with the coastal areas of Australia in mind. It's reliable, easy to ride and a strong commuter. The standard-fitted Gates Belt Drive gives you another level of maintenance freeness, increases durability and makes your ride smoother, lighter and quieter.
Most of our customers choose the Adjustable Handlebar Stem as an essential upgrade for daily use.

The Adjustable Handlebar Stem brings your handlebars forward and back, as well as up and down, providing a better and more comfortable seating position. For example, if it's more comfortable for you to sit in an upright position, this is a perfect upgrade as you'd be able to modify the adjustable stem to your convenience.
You can install a child seat onto the Amsterdam Series. You will need a rear carrier rack to mount the seat.
We do not advise converting the Amsterdam conventional Series into an eBike. Our bikes are made as conventional bicycles, adjusted to the loads and capacity with the usage of the commuter as a regular bike. Our eBikes have been specifically designed to perform under different loads and circumstances. For the longevity of the bike, we strongly advise against eBike upgrades.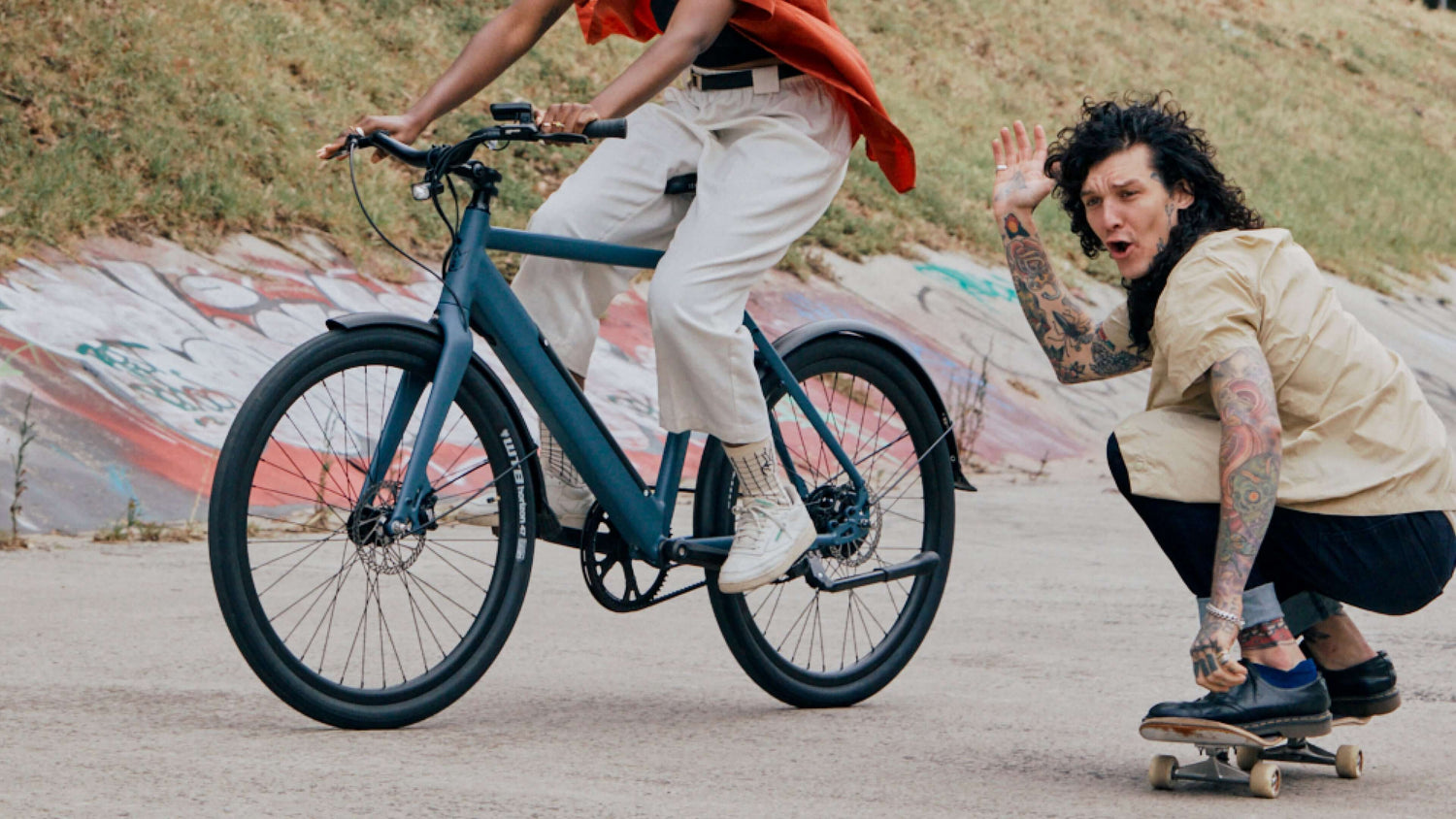 Maybe an electric bike is more your style? 
Why push pedals when pedals can push you? Make mountains feel like molehills and strong winds feel like a breeze. Ride fast, ride smooth, ride electric.
Don't just take our word for it