Shipping
At LEKKER Bikes we believe in your peace of mind. Our (e)Bikes are shipped 95% or 98% assembled ready-to-ride, so you can start cycling in a snap.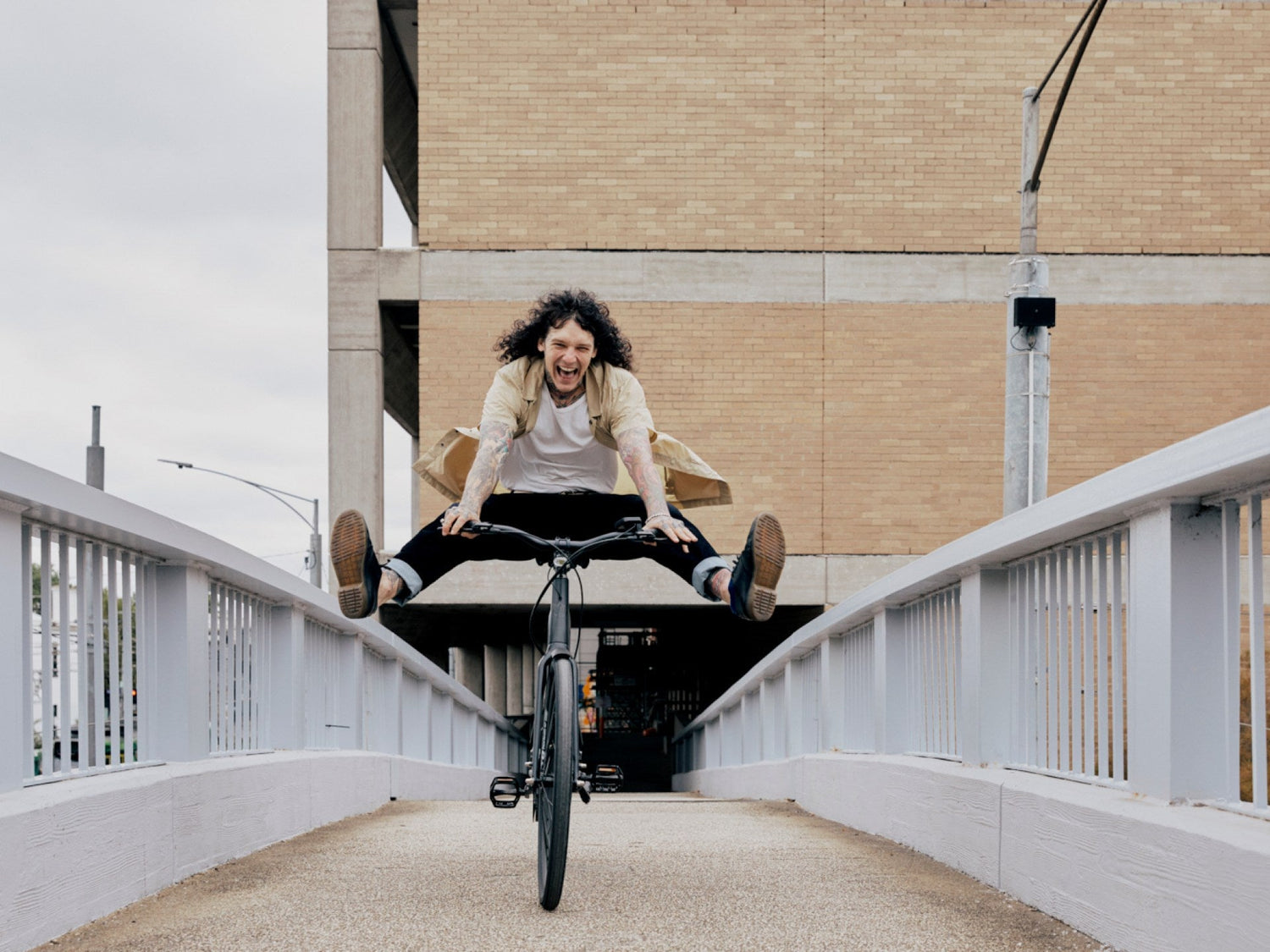 Ready-to-ride
Your bike comes almost totally assembled by our LEKKER experts. All our (e)Bikes are tested and carefully packed. To help you complete the finishing touches on your new bike, please refer to the manual.
We ship Australia wide.
Shipping costs:
Conventional Bikes - $52.00
Electric Bikes - $68.00
Accessories - $18.00

How long does delivery take?
The delivery time of your order depends on the shipping method you select upon checkout. The average delivery lead time is 1-3 weeks upon the (e)Bikes' arrival.
Kindly note that:
• Standard deliveries are made on business days between 8 am and 5 pm. 
• Delivery to PO Box or Parcel locker is not permitted for security reasons. 
• A signature may be required upon delivery.
When your order leaves our warehouse, you'll receive an email with a tracking number – you can use this to follow your order's journey to your door or to one of our brand stores.
We work with international shipping partners to get your order to you as soon as possible, but delivery times vary depending on the location from where you place your order. The LEKKER Team can further always be contacted at 03 4828 3208 or via email at info.au@lekkerbikes.com.
How does your bicycle arrive?
LEKKER bikes are either a) fully assembled by our mechanics or b) almost fully assembled and subjected to quality control at our factory, depending on the Product purchased and delivery method opted for by the Client. Specific components (pedals, handlebars, battery and possible accessories) might be removed for safety reasons prior to shipment of the Product(s).

Due to Australian regulations regarding freight of (ebike) batteries you may receive your bike without the battery installed. We will ship your battery in a separate consignment from our warehouse.

Depending on the delivery method the Client has selected, the Client may be required to fit these parts (pedals, handlebars, battery and possible accessories) when he/she receives delivery of his/her bicycle. Written information on how to fit pedals, handlebars and batteries as well as the necessary tools are included with the delivery of the Product(s). 

In addition, a video explaining how to fit the required parts is available on the assembly page on the website per eBike. If necessary, telephone support on how to fit parts is available from the LEKKER Customer Support Team.

LEKKER shall at all times be entitled to deliver in part-consignments.
What if I want to return my (e)Bike?
If you decide to return your (e)Bike using the 14 day return policy, please note that shipping costs are non-refundable and that an additional shipping fee may apply for returning your (e)Bike back to us. Please make sure to keep the original packing so it's easy to organize the return of the (e)Bike. When you do need a new box, we will charge $58,00 for a new box including the shipment of the box.