Warranty
LEKKER Bikes offers a 3-year warranty on frames. We also provide a 2 year warranty on the components of our different models from the day of purchase.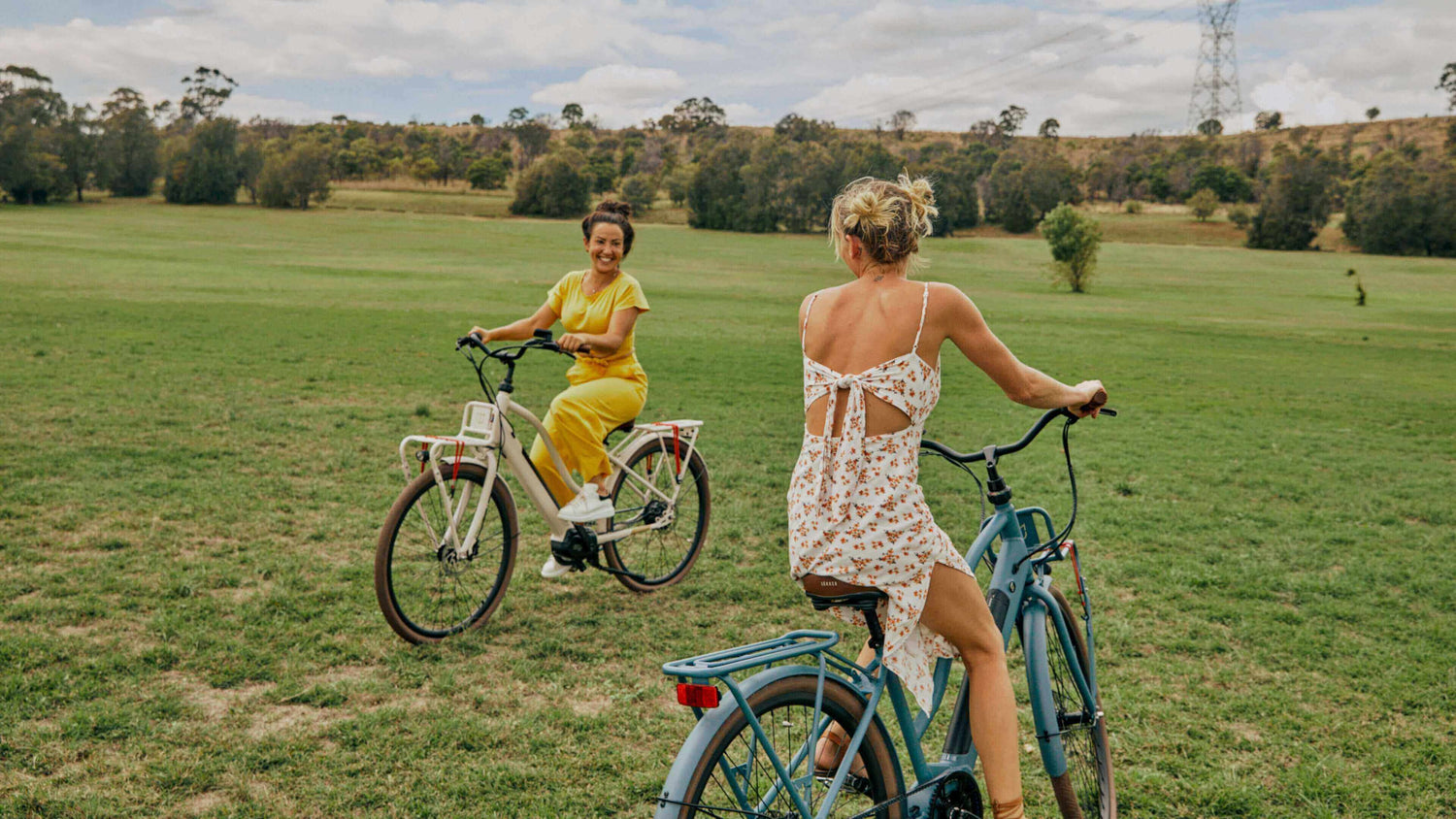 LEKKER warranty provides you with:
3-year warranty on frames.
2-year warranty on key components of your (e)Bike, including battery, motor, fork, crank set, seat post and handlebar.
2-year warranty on all LEKKER branded accessories, including LEKKER battery chargers.
Exclusions and small print:
Warranty only applies to the original owner and is non-transferrable. Consumable components such as tyres, tubes, bearings, spokes, chains, cassettes, chain rings, brake pads, saddle covering, handlebar grips  and cables are excluded from warranty. 

Warranty only includes riders (including possible load) up to 120kg.

Any modifications including motorised conversions or custom adaptations will void warranties. Damage caused by negligence, abuse or improper use, neglect, stunt riding, accidents, improper maintenance, incorrect assembly or not following assembly manuals, videos or instructions provided as well as normal wear and tear are excluded. Commercial use (hire or fleet) is also excluded.

Shipping, transportation and/or labour charges, if applicable, are not included and may be charged separately depending on your circumstances. Replacements or repair will be at LEKKER's discretion and might include newer model(s) or parts. 

We can only provide replacement parts if you are located in the country where you purchased your LEKKER bike. Please note that if you move to another country, we will not be able to send replacement parts to you.

Warranty is not renewed or extended as a result of warranty repair or replacement.

Non-LEKKER branded accessories are excluded from our warranty and would need to be claimed with the accessory brand directly. The LEKKER team would of course be happy to assist should you have questions on a non-LEKKER branded accessory purchased at LEKKER.

To qualify for a potential reimbursement on any labour and/or parts, these must always be pre-approved by the LEKKER customer service team in advance in writing. Any claims for reimbursement after replacement or repairs are completed or initiated will be rejected.
How to claim your warranty with us:​​
In the unlikely event of a defect, our customer service team is here to support you throughout the process to ensure we get you back on your bike as soon as possible. We aim for our warranty process to be as efficient and easy as possible for you.

In order to claim your warranty please, contact our customer service team via email at info.au@lekkerbikes.com or phone at (03) 4828 3208. Please ensure to provide as much relevant information as possible to help our team assess the issue. This includes adding a picture of proof of purchase and matching ID, a detailed description as well as evidence of the defect – photos and videos – where applicable. Based on the team's initial assessment, we might ask you to fill out a form for our warranty department's further assessment.

For bikes purchased at one of our LEKKER stores, after assessment, the LEKKER team might ask you to come into the store for our mechanics to discuss the issue and possible solution with you.

For online purchases located far from our LEKKER stores our customer service team might discuss options for sending the bike back to our store or direct you to one of our LEKKER resellers or local service points for assessment if and when required.

In case you have purchased your LEKKER at one of our resellers directly or through the Click & Collect offering at their store, please ensure to contact such LEKKER reseller directly as your original place of purchase. Our reseller will in turn contact LEKKER to discuss your claim if and when needed.

After you have made your claim with us the LEKKER customer service team will get back to you as soon as possible, with an estimated turnaround time of 48-hours. Should you have questions or need any further information on the processing of your claim or the terms & conditions or process in general, please feel free to contact us via email at info.au@lekkerbikes.com or via phone on 0348 283 208.
FAQs
If you decide to return the bike within the 14-day free returns period, you will be charged for the return shipping costs at a flat rate of $75. Please make sure to keep the original packing so it's easy to organize the return of the bike. When you do need a new box, we will charge $58,00 for a new box including the shipment of the box.
Please take photos of the damage to the bike and/or packaging and contact our Customer Service team immediately. We will assess the damage and provide advice on next steps.
For (E)bikes:
The refund you receive will be for the bike, minus the costs for returning the bike to us and charges for re-boxing and or damage, if applicable.

For Accessories:
To be eligible for a refund on an accessory, you will be responsible for shipping accessories back to our Melbourne Store. If and when a refund is approved, you will be refunded the amount paid, minus the original shipping cost.
Our normal return policy applies to unused accessories and you can return these in "as new" condition with original packaging and tags. If you have opted to have the item delivered, you will be responsible for returning it to our Melbourne Store via post or in person.
Our Customer Service team will contact you to arrange for a suitable collection date for a courier to visit your address and collect the packaged bike for return. You will need to be at the collection address in person. Should you miss this agreed collection, a $25 futile pickup fee will be charged.
Refunds will be authorised within 5 days after we receive the bike at our warehouse. This will give our mechanic time to inspect the bike. If you return the bike to one of our stores, this will be done within 48 hours unless the return needs to be escalated to our Customer Support Team. Should the bike fail inspection, you will be contacted about the break of policy and any fees. Please allow processing time for the funds to appear back into your account.
This situation would be covered under the terms of your Warranty.
When you do need a new box, we will charge $58,00 for a new box including the shipment of the box.