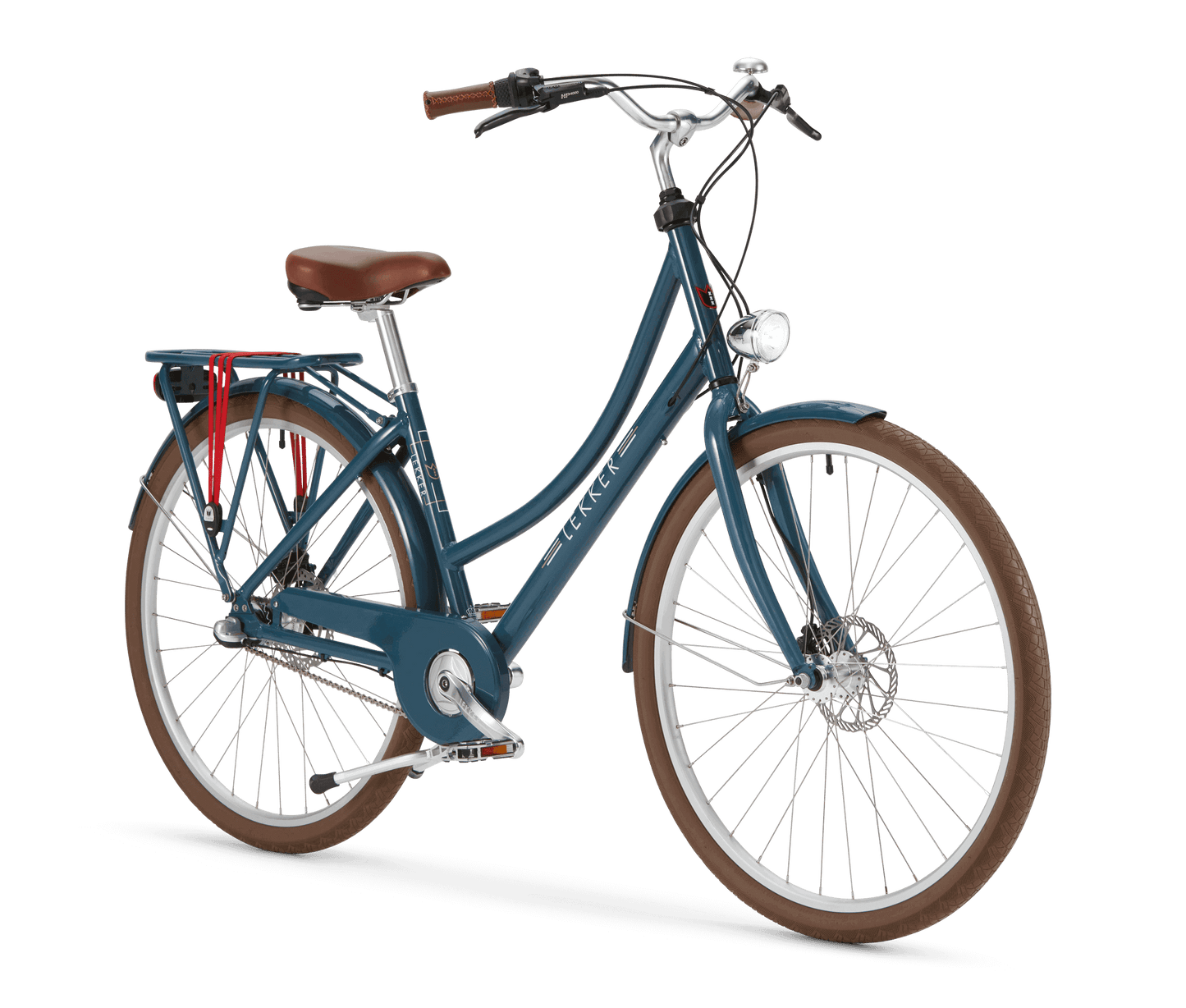 Powerful
Hydraulic brakes
Practical
Racks and stacks
Comfortable
Riding position
Stylish
Modern classic Dutch design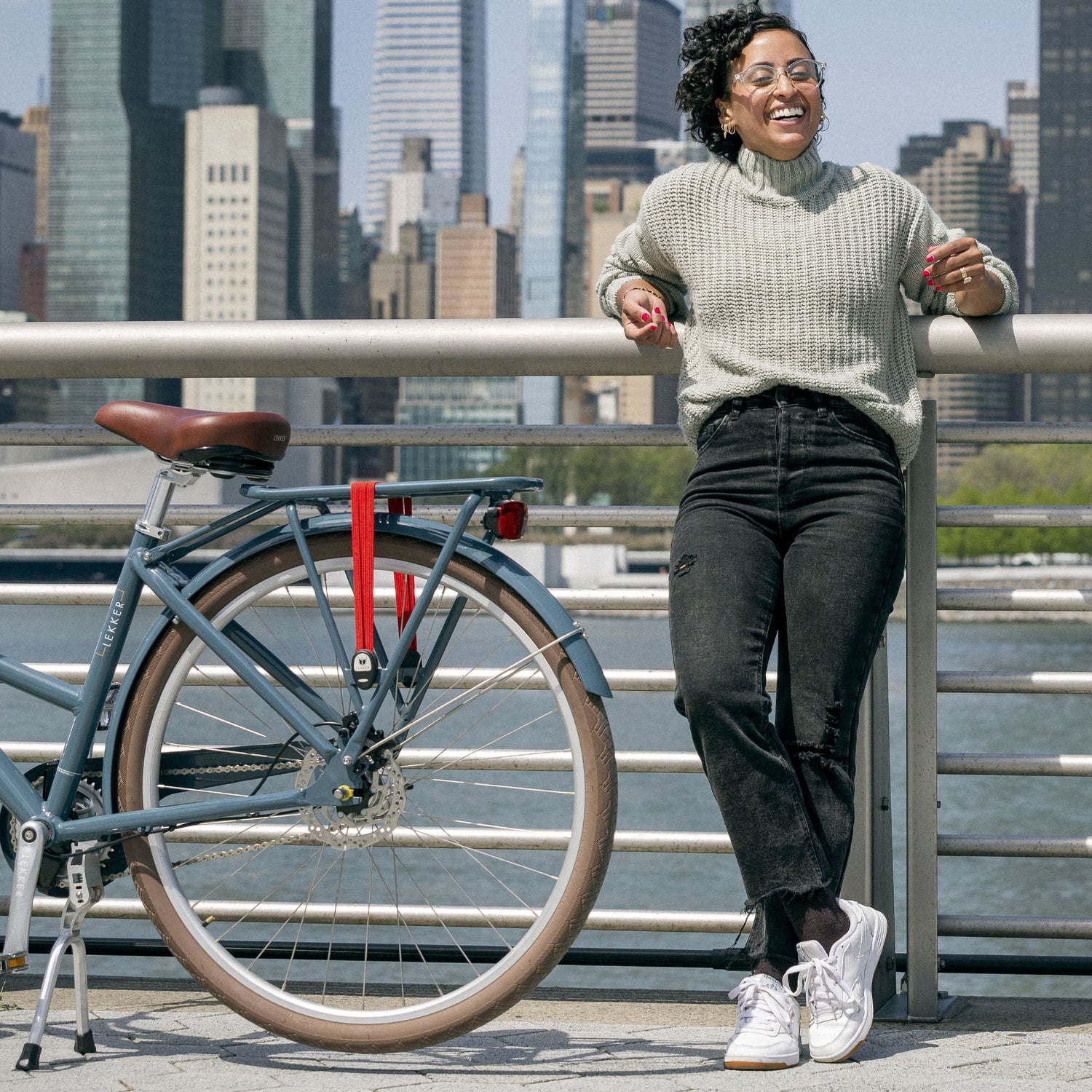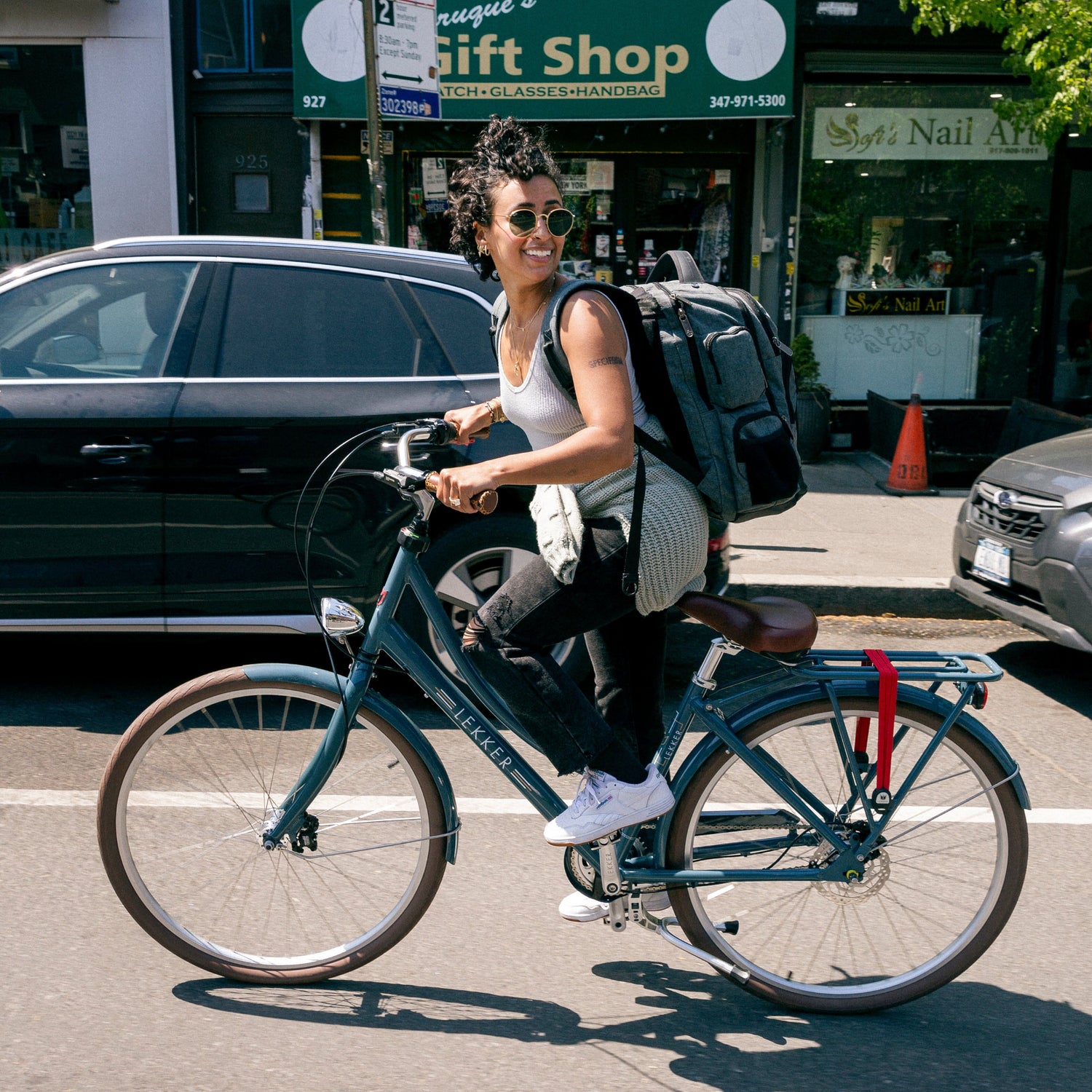 Jordaan Classic Bike
Pure Dutch bike design from front to back rack, in a range of stylish colours. Combining classic looks with all the mod cons, Jordaan gives you the perfect balance of comfort and smoothness. Step through and go. Then go further, because you'll want to.  
$998.00
SALE! Shipped within 1 - 4 business days
Free Dutch Front Rack when added to cart
Code: FREERACKJST

$998.00
SALE!
Shipped within 1 - 4 business days
Free Dutch Front Rack when added to cart
Code: FREERACKJST

Black Fridays ending Nov. 30th!
Shipped within 1 - 4 business days
Free Dutch Front Rack when added to cart
Code: FREERACKJST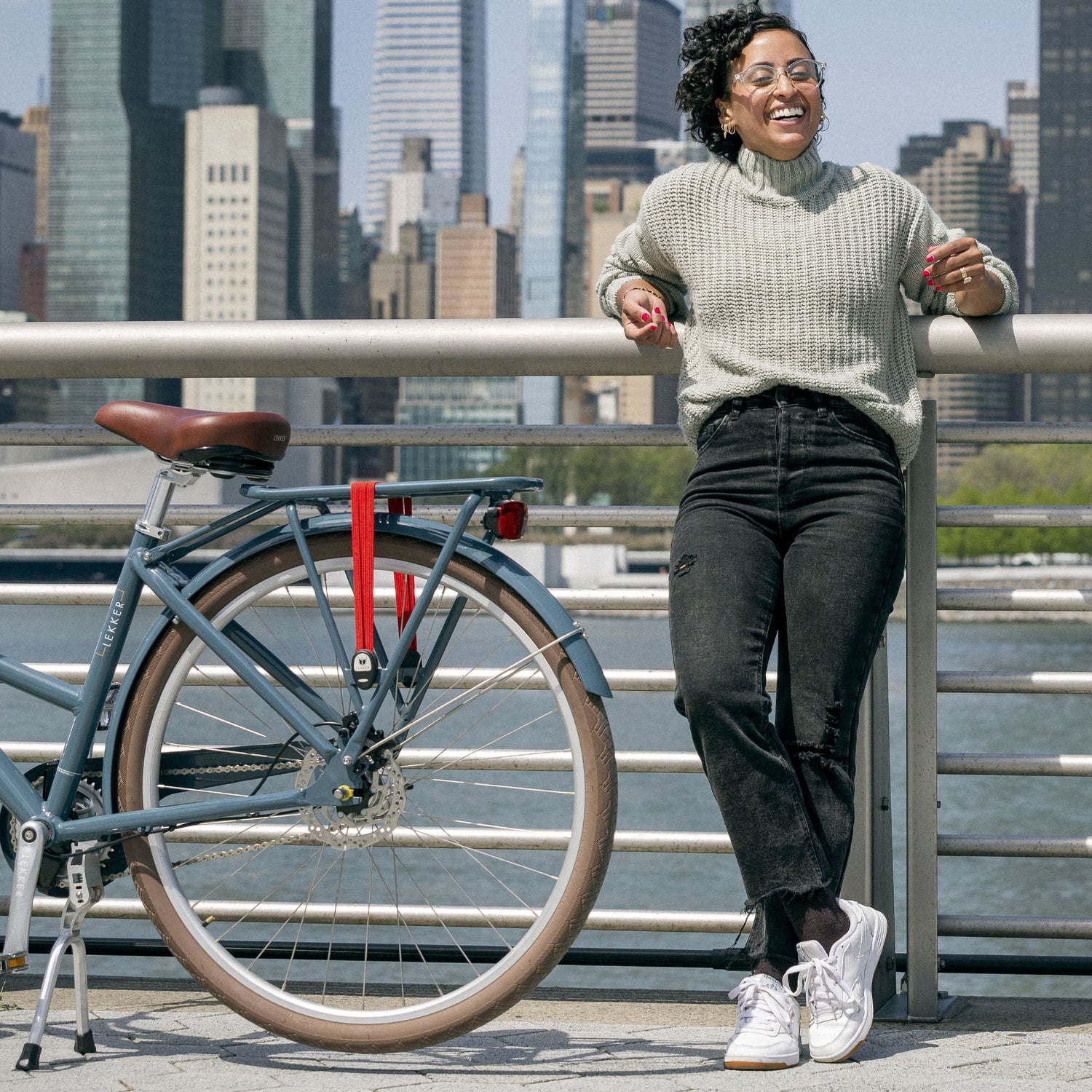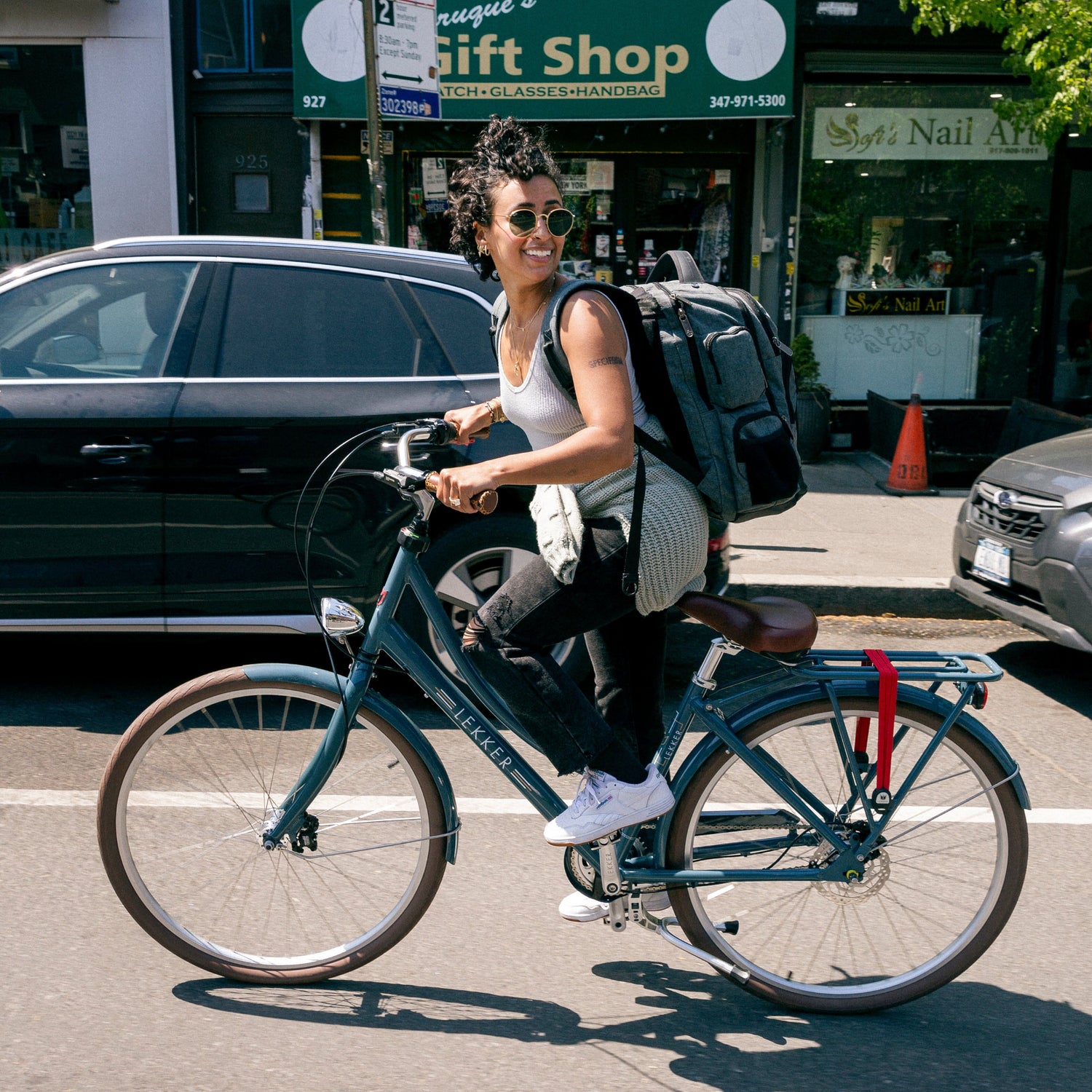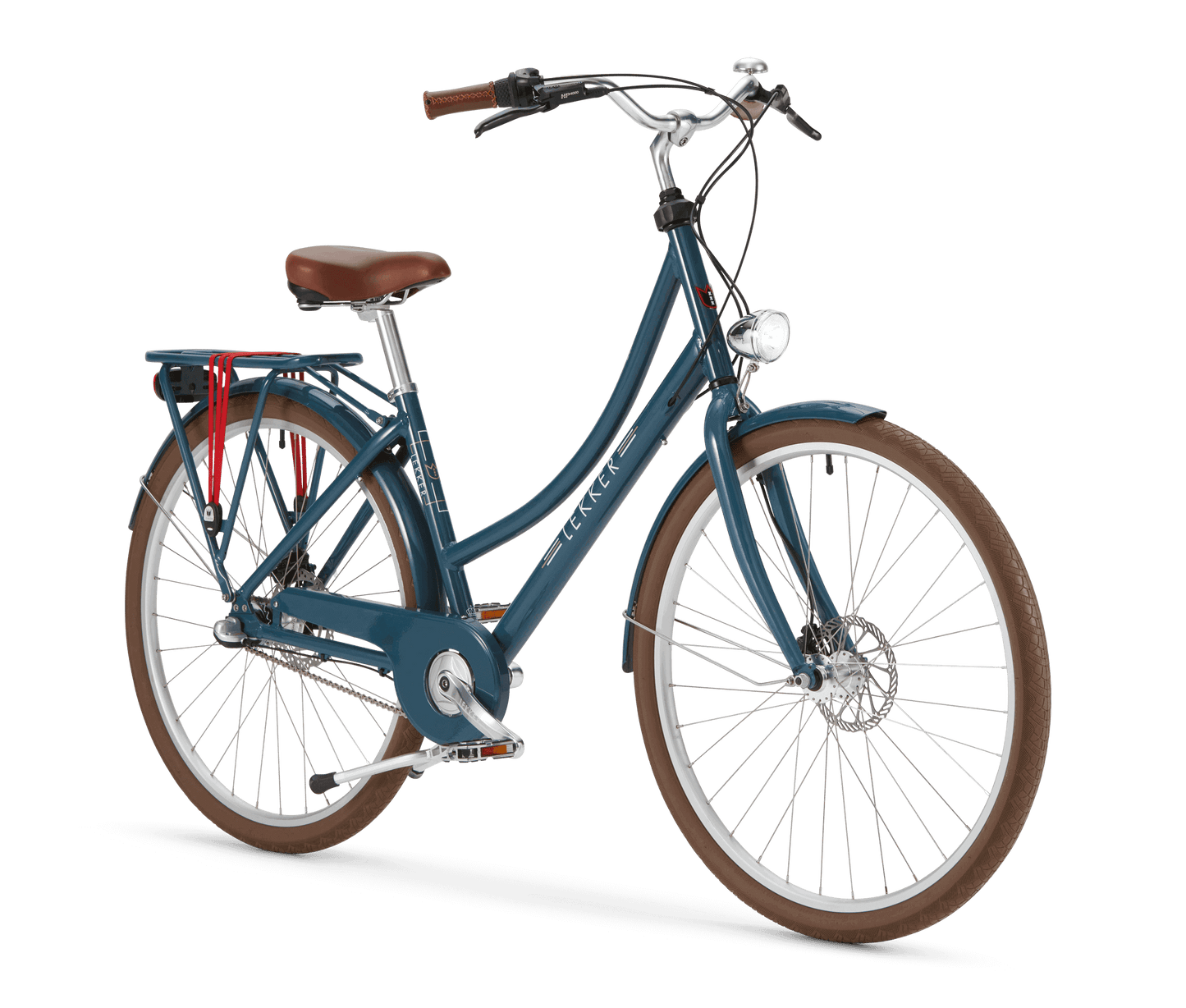 Powerful
Hydraulic brakes
Practical
Racks and stacks
Comfortable
Riding position
Stylish
Modern classic Dutch design
You haven't selected any accessories.
Shipment and payment
You can select your shipment and payment preferences on the next screen.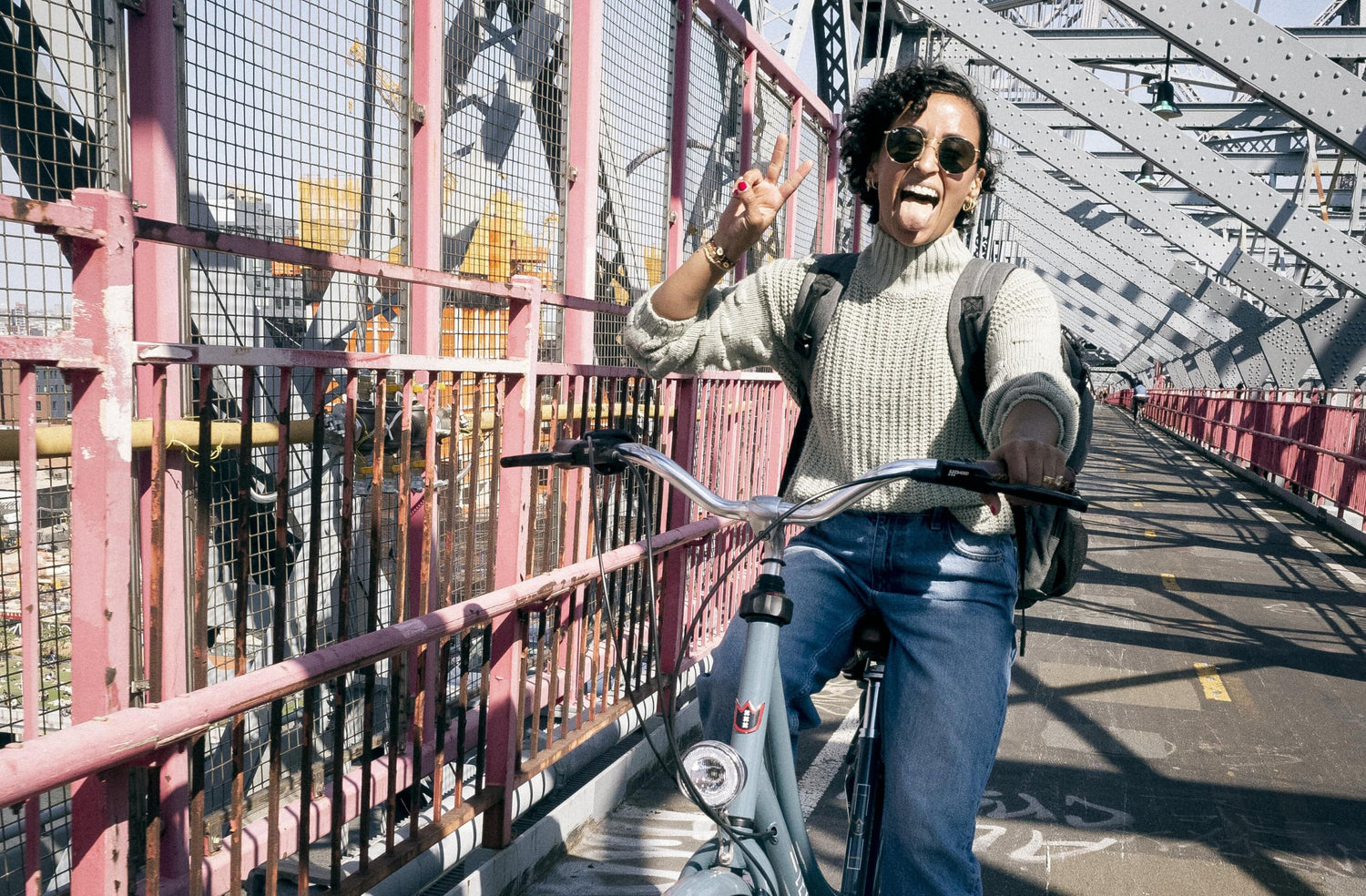 Spec-tacular riding
LED lights. Hydraulic disc brakes. Lightweight. Awesome tyres. Clever kickstands and headset lock. You can even add racks and baskets for when a backpack isn't enough. The list goes on.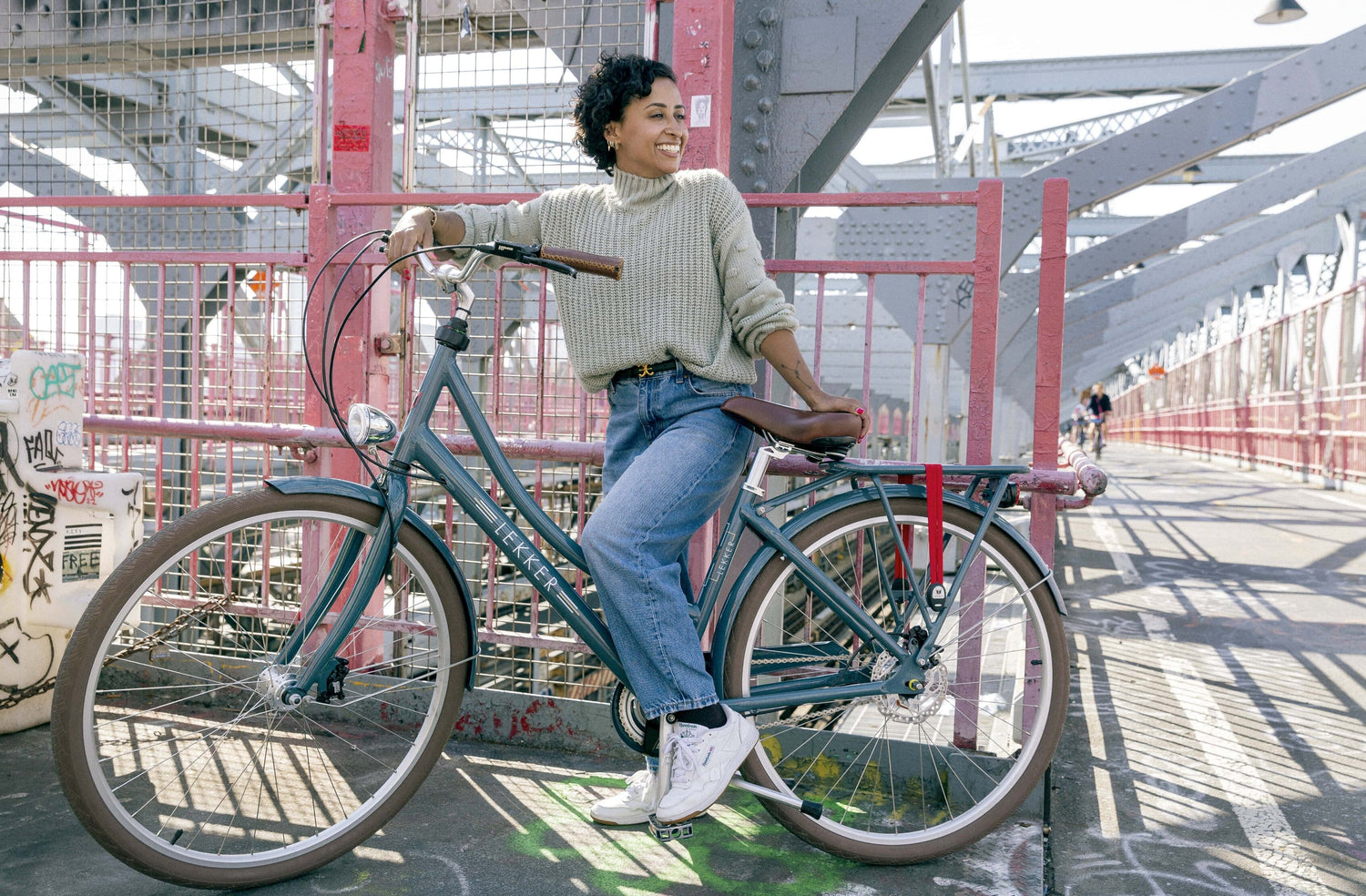 Ride comfy
A step-through frame. A nice, straight, upright seating position (no hunching over handlebars here). A padded saddle (because you're going to want to spend forever on this bike, we promise). And more.
Hydraulic disc brakes

Sounds cool, right? Just wait 'til you use them. Brake without breaking a sweat. Whether you're gently slowing down or – eek! – emergency stopping, you'll do it smoothly and safely.

Lightweight aluminium frame

Pick it up and you'll see what we mean. Not that you'll be carrying it around much. You'll be too busy riding. It's rust resistant, so you'll be out in all weather, with no worries. Nice.
Lights. Handlebars. Action.

Super-bright LED lights will keep you riding long after the sun's gone down. And when you finally do stop, its clever anti-swing headset lock and double kickstand make it easy to park up.

CST Zeppelin 700 tyres

Like the band, these tyres rock. They're slightly wider, holding more air – which means a smoother ride. And with a thick tread for puncture protection and grip, you won't be left feeling flat.
Lights
Front Light SPANNINGA SWINGO XB
Rear Light SPANNINGA DUXO XB
General
Frame Aluminium 6061 Smooth Welded Diamond frame
Fenders Aluminium
Fork Aluminium 700C front fork
Wheels
Front Rim Aluminium 36H, double walled
Rear Rim Aluminium 32H, double walled
Tyres CST Zeppelin 28" x 1.75"
Brakes
Front Rotor ELVEDES 160mm
Rear Rotor Shimano 160mm
Brakes Premium Hydraulic Disc brakes
Cockpit
Stem Black coated, Quill type
Grips VELO VLG-649
Headset Rotation Lock XRS100
Handlebar Black coated, Width 620mm, 25,4mm*22.2mm
Drivetrain
Chainwheel ProWheel 38T
Chain KMC 102L
Rear Sprocket Shimano 20T
Crankset
Bottom Bracket NECO B920AL Square taper. 122,5mm * 68mm
Cranks ProWheel 170mm
Pedals WELLGO VP628
Gearing
Shifter Shimano Revoshift with clickbox
Gear Hub Shimano Nexus Internal geared hub
3 speed 36H
Accessories
Experience Box Includes toolset, reflectors and bell
Carriers Rear carrier
Kickstand Included
Size chart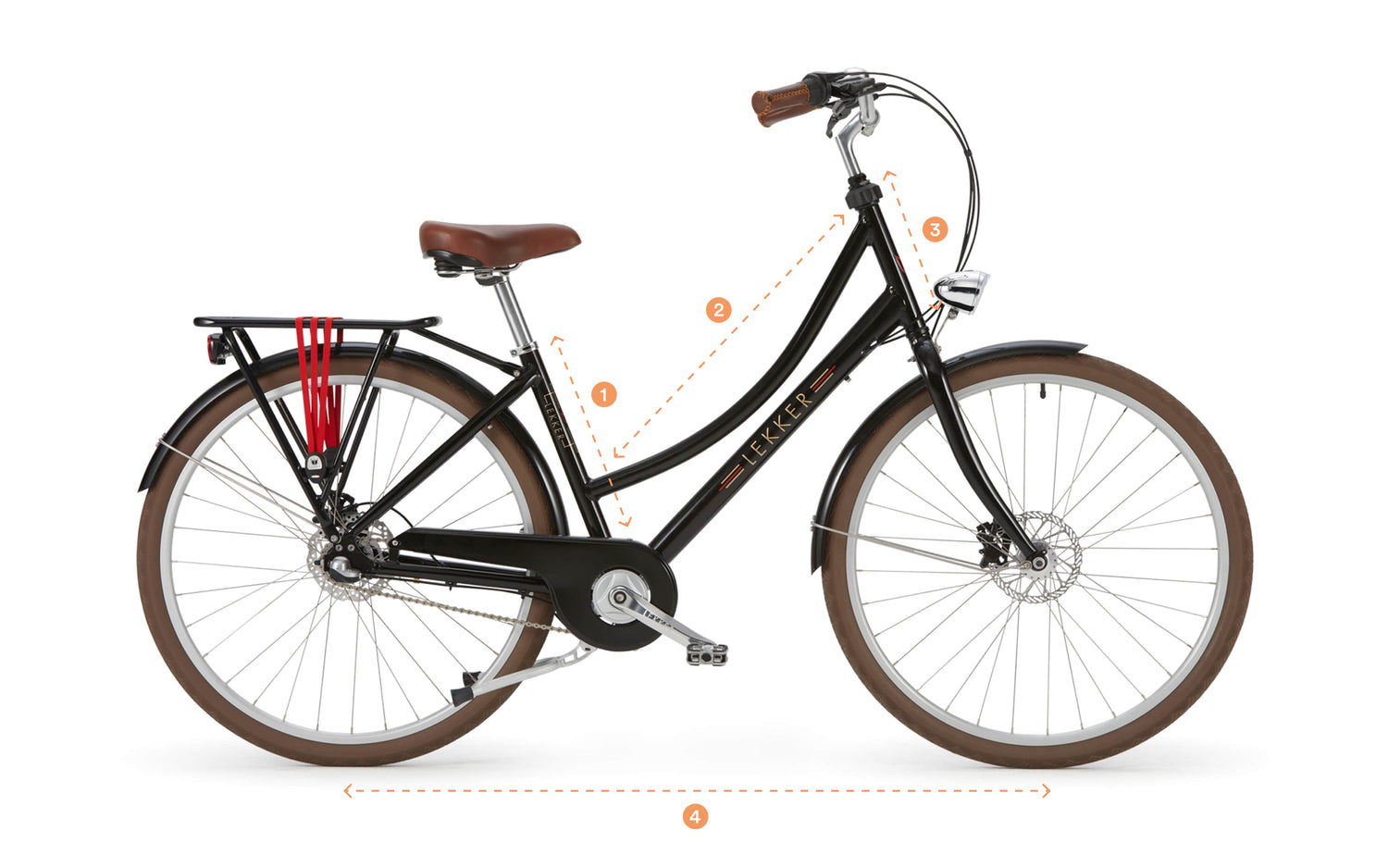 Height range For riders 160-195cm
Compare Bikes
Motor -
Removable battery -
Display -
Bluetooth connectivity -
Tyres CST Zeppelin 28" x 1.75"
Weight 17.0 kg
Brakes Premium Hydraulic Disc Brakes
Gears Shimano Nexus Internal geared hub
3 speed 36H
Drivetrain Chain
Motor -
Removable battery -
Display -
Bluetooth connectivity -
Tyres WTB Horizon 650B x 47c Black / Gumwall
Weight 13.0 kg
Brakes Premium Hydraulic Disc Brakes
Gears Shimano Nexus Internal geared hub | 8 speed 36H
Drivetrain GATES CDX 118T Belt
Motor Bafang Front hub motor, 30Nm Torque
Removable battery Up to 100km
Display DP E171 Button
Bluetooth connectivity Connect with Bafang GO app
Tyres CST Zeppelin 28" x 1.75"
Weight 26.0 kg
Brakes Premium Hydraulic Disc Brakes
Gears Shimano Nexus Internal geared hub,
7 speed 32H
Drivetrain Chain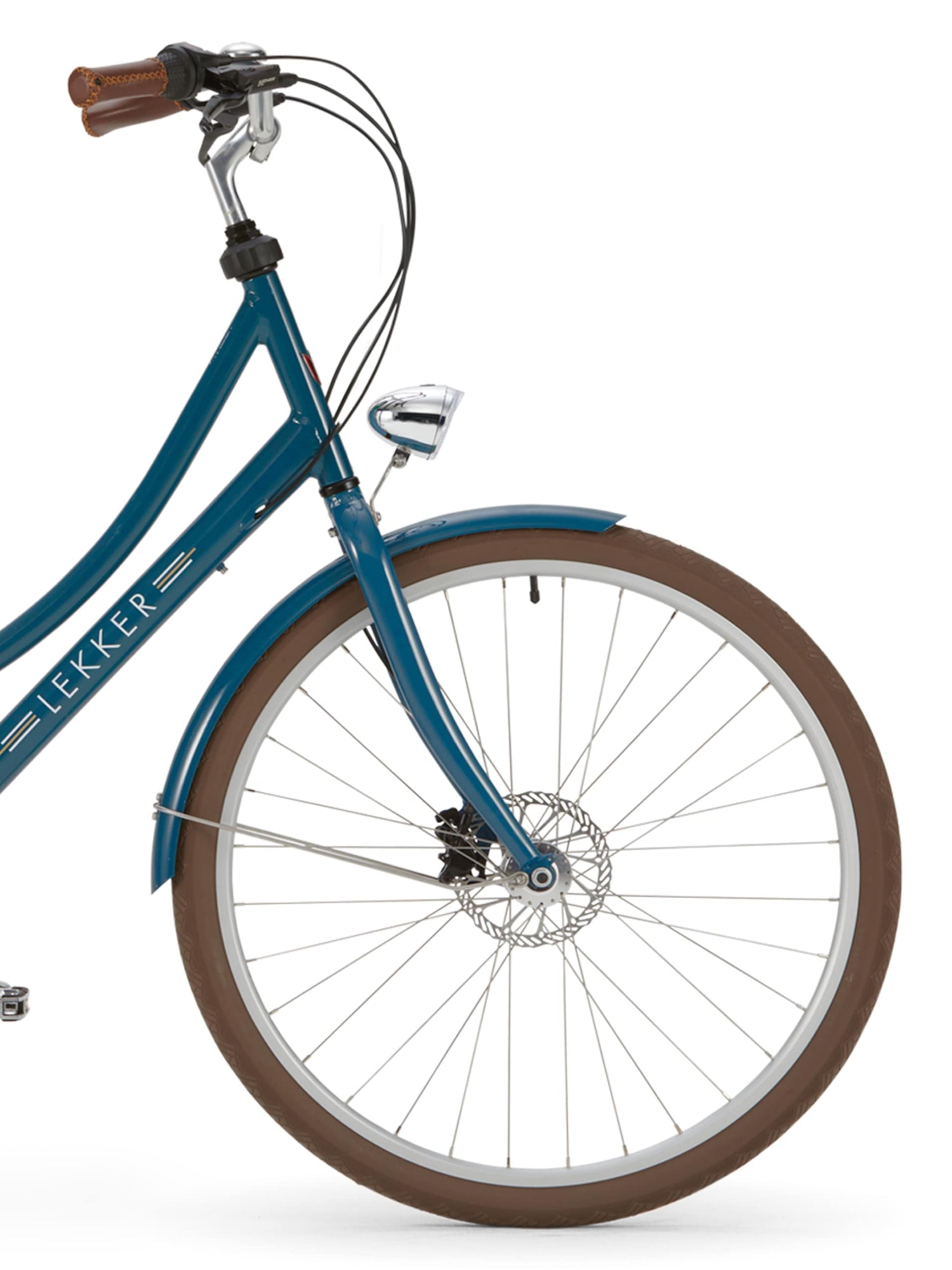 As Dutch bicycle enthusiasts, we love an internal gear hub, especially the lightweight, sturdy and versatile Shimano 3 Speed silent clutch version. The 3 Speed is an efficient gear hub that helps you accelerate, keep momentum during cycling and has a ratio that suits almost any city around the globe. The ratio is broad, and due to its lightweight, it makes it easier to cruise in any terrain – it's perfectly suited for metro areas and country roads. The compact and reliable Nexus hub is well protected from grease and dirt, which makes it incredibly durable and 100% maintenance-free. We use integrated hubs for all of our bike ranges. This means that you will enjoy seamless gear shifting making your rides smooth yet powerful. We use the silent clutch version.
The Jordaan Series is made of 100% aluminium, no shortcuts! All of its components and parts – frame, fork, fenders – are made of aluminium. This means that it is not only rust-free but also super light. This feature adds massively to a great user experience and increases the durability of the Jordaan, especially in the more salty coastal towns. Our bikes are made to last, and since we also sell products in Amsterdam, they simply need to be able to stand the test of time. The Jordaan is designed with function and comfort in mind: it's a modern take on the classic Dutch Retro / Vintage bicycle!
The steering lock replaces upper head headset components to provide a fork locking function that stabilizes a parked bicycle. In other words, it is a feature designed to keep the front end of the bike stable when stationary, so the wheel and handlebar don't swing around when parked! It's a great solution for when you are loading up the front rack and basket with your groceries, bags and shopping and for when you are fitting a baby seat to the front or the rear. The Jordaan is designed for daily use. That's why the steering lock is a crucial part of it – it's an unmissable component for a typical Dutch Bike, as it helps to make the bike much more practical and easy to use!
The Hydraulic Disc Brakes operate with the help of fluid, which means that there are no cables involved. The Jordaan Series comes fitted with the Dutch manufacturer Elvedes Disk Brakes, making your rides more efficient and smooth. With the Hydraulic Disc Brakes, you don't need to lever hard to create a more sensitive response, as a simple push is more than enough to feel its stopping power both in dry and wet conditions. They don't require maintenance as they don't have complicated wiring in their inner system, making them lightweight and increasing the performance in your rides.
Yes! Both the LED front and rear light are standard fitted to the bike. The kickstand and a bell are included, too, so no extra costs or purchases – we have you covered! We use the premium Dutch manufacturer Spanninga, and our lights run on batteries. Please note that this modern feature has been fitted to match in with the vintage style of the Jordaan, so the design of the bike remains the same – you'll catch the attention even in the dark!
Only the rear rack comes standard fitted to the Jordaan bike series. Check our accessories to find an optional lightweight front rack to complete your bike.

The rear rack is 100% aluminum, giving the Jordaan a lightweight and premium attribute. We thought about every detail for a daily commuting cruiser, so we also included a striking red Bungie set – time to carry your shopping, bags, groceries whilst enjoying the ride! For the front rack, we use the ultimate Lekker Dutch Front rack, with a maximum capacity of 10 kg. Similarly, for the rear rack, we use the Lekker Alloy, but with a maximum capacity of 25 kg.
Yes, the Jordaan Series fits a child seat on both sides, front and rear. Like the Dutch way, the child seat can be fitted in the front handlebar – the bike comes with a wider wheelbase, so it can be used more as a functional bike, based on how it's been used in Amsterdam. This feature makes it easier to fit shopping, or in this case, fit a child seat on the front, whilst cycling in good balance.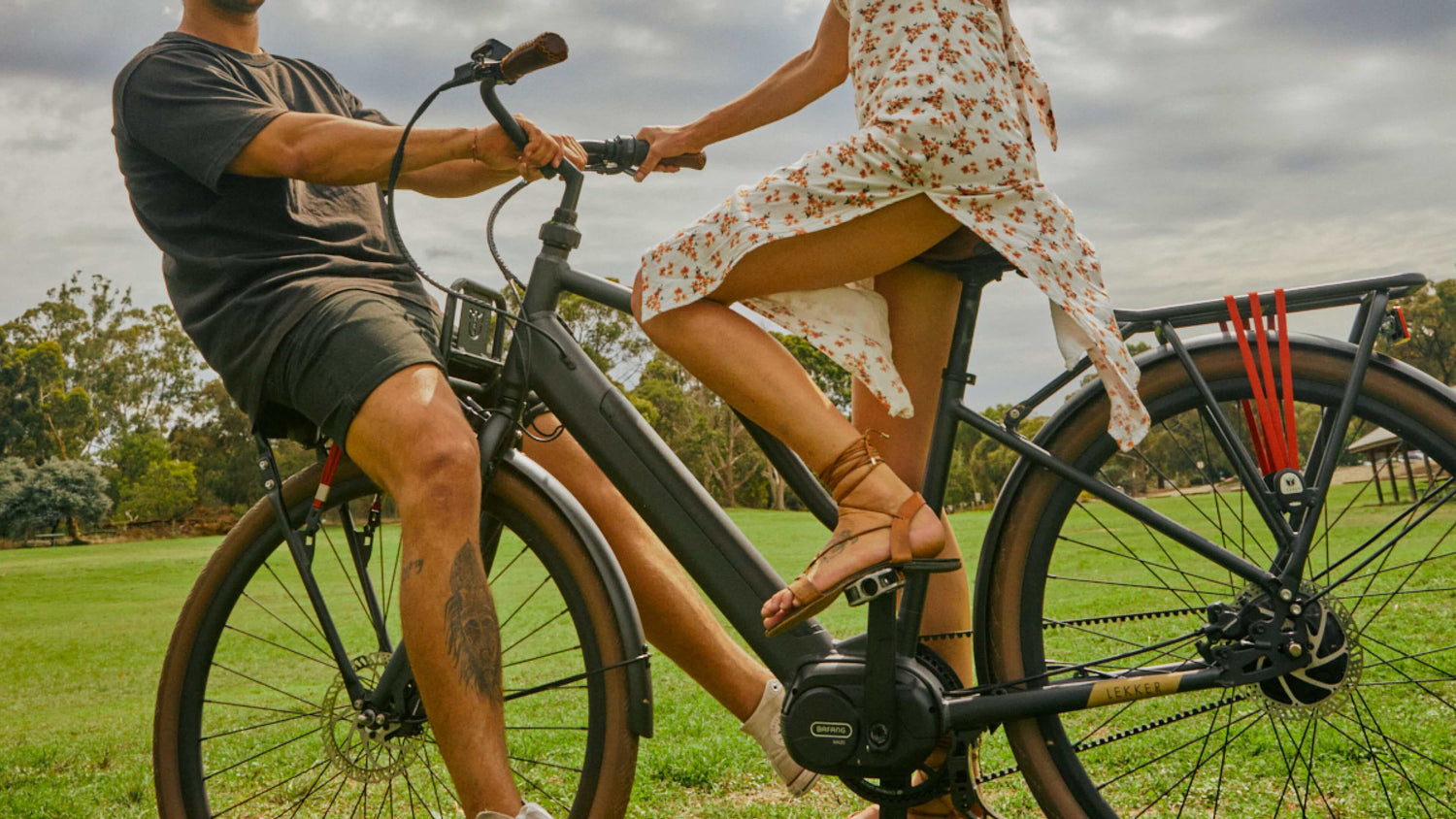 Maybe an electric bike is more your style? 
Why push pedals when pedals can push you? Make mountains feel like molehills and strong winds feel like a breeze. Ride fast, ride smooth, ride electric.
Don't just take our word for it